Tanqueray Raspberry Collins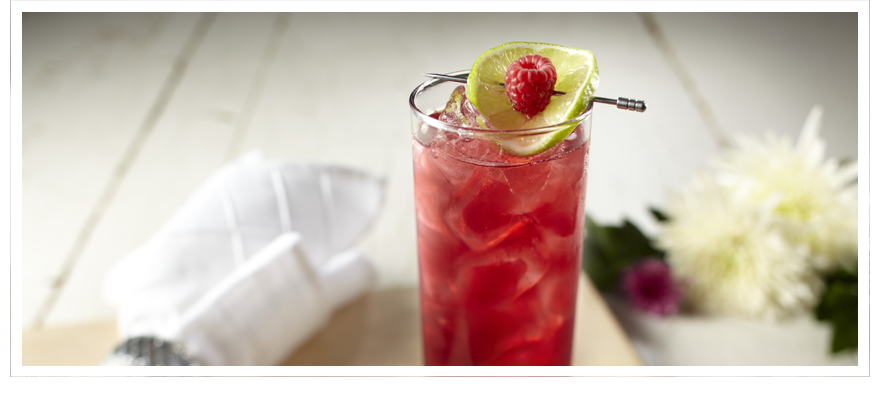 Method
Using a mixing vessel like a cleaned out jam jar or thermos flask, squeeze in the juice of 2 freshly cut lemon wedges.
Add 3-4 fresh raspberries to your mixing vessel and pour in 50ml of Tanqueray London Dry gin.
Finally add no more than 1 teaspoon of white sugar and fill your vessel with ice before shaking it hard for 10-12 seconds.
Once completed, strain your cocktail over ice in a tall slim glass and top with chilled soda water. When straining your cocktail you can use a tea strainer which will prevent any pulp from the raspberries getting into your drink.
Garnish with a wedge of lemon and 1 fresh raspberry.