Cottage Pie with Sweet Potato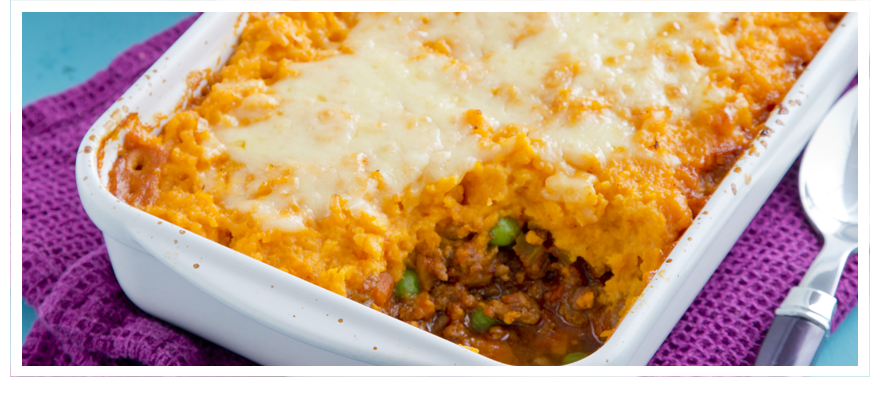 Method
Heat the oil in a large frying pan over a medium heat.
Add the onion, carrot and celery and cook for 3-4 minutes or until the vegetables have softened.
Add the minced beef and fry for 5 minutes or until browned.
Add the remaining ingredients and stir through. Simmer for 15 minutes or until reduced slightly.
Place the sweet potato in a medium sized pan of boiling water and simmer gently for 10-15 minutes until tender. Drain the potatoes, return to the pan and add the milk and butter and mash until smooth.
Spoon the beef mixture into an ovenproof dish (approx. 23 x 15 x 6cm).
Top with the mashed potato and sprinkle with cheese.
Bake for 20 minutes or until golden. Serve.