Sloppy Joes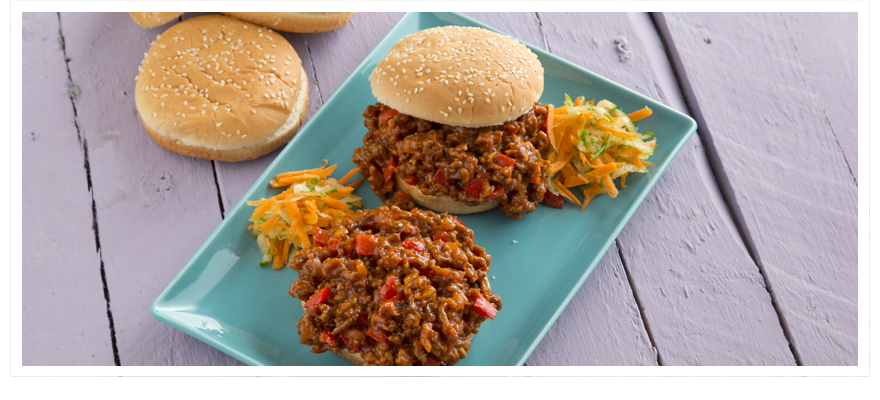 Method
Heat a large pan over a medium high heat, add in a tablespoon of olive oil. Add the meat and fry, breaking it up to brown evenly. Add the onion, garlic and red pepper and fry for a further 5 minutes until softened.
Next add the sugar, cayenne pepper and steak spice and stir until combined.
Add the pasta sauce, red wine vinegar, Worcestershire sauce and tomato ketchup and stir well. Cook for a further 5 – 10 minutes until mixture has reduced slightly. Season to taste.
Using a large spoon, dollop the sloppy mix onto the toasted bun. Serve with grated carrot and cucumber for a bit of crunch.