Feta Stuffed Tomatoes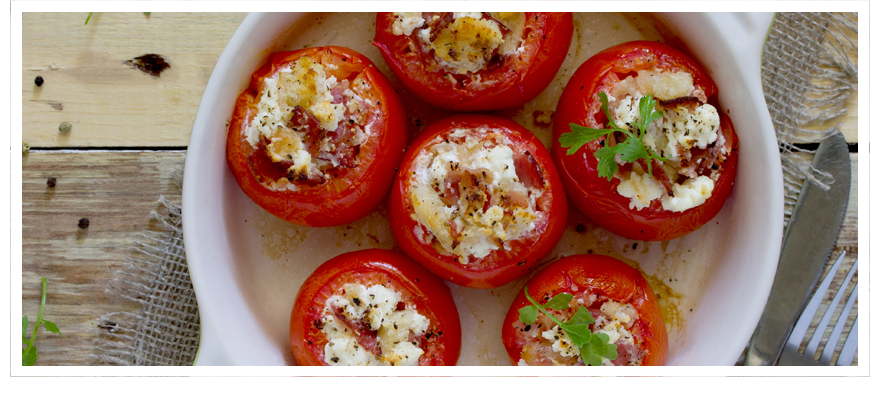 Method
1. Cut the tops off the tomatoes – cut in like a v and retain the lids.
2. Remove the pulp, discard the seeds and chop up the remainder.
3. Place into a bowl with the Feta, almonds, spring onions, olive oil and parsley.
4. Fill the tomato shells and place the lids back on top.
5. Bake in oven at 200C for 15 to 20 minutes.
6. Remove and leave for 1 to 2 mins to settle.
7. Serve on their own or with a little side salad – comfort food.