Lamb Chops with Pesto Crumb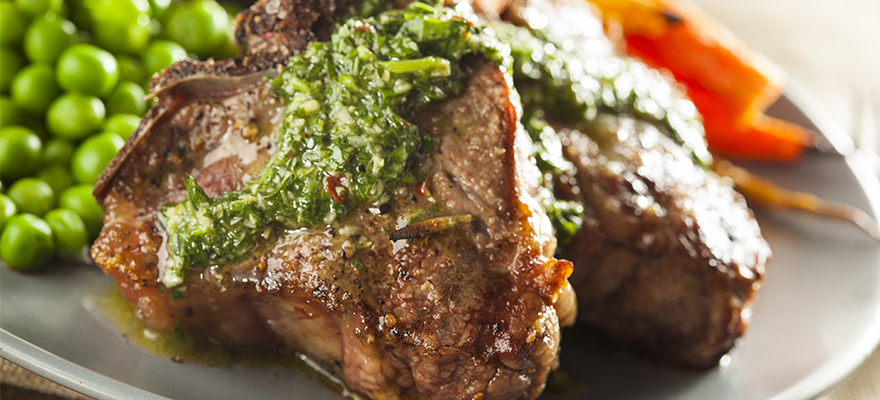 Method
Combine the pesto and ground almonds
Season both sides of the lamb chops with salt and pepper.
Sear the lamb chops on both sides, about 1 minute per side on a hot pan or under a hot grill.
Transfer to a baking tray.
Divide the pesto mixture between the lamb cutlets, spreading our over top of the meat.
Place in a hot oven about 180c and cook until the crust is a little crispy and the lamb is still a bit pink, 10 to 15 minutes should be long enough.
If you prefer your lamb well done leave a little longer.