Quick and Easy Midweek Meatballs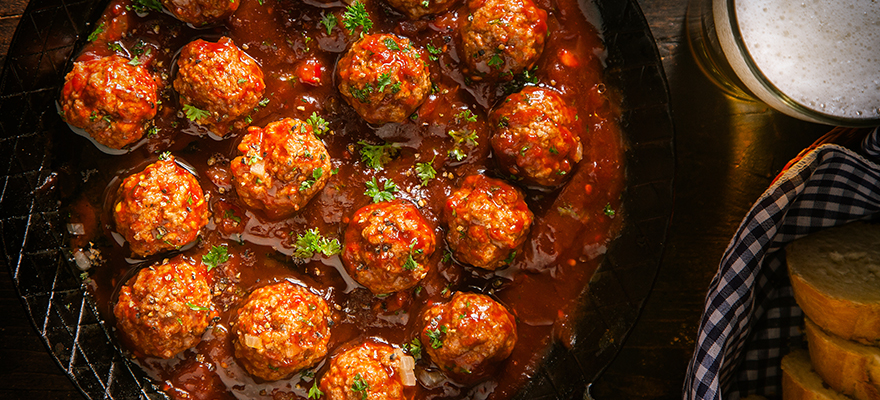 Method
Mix the mince, egg, half onion and some pepper together in a bowl.
Roll into balls about the size of a table tennis ball.
Heat coconut oil in a large frying pan on a medium heat and fry the meatballs until nearly cooked.
Take the meat ball from the pan and keep aside for a few minutes.
Add the remainder of the onion to the pan along with the garlic and fry for a few minutes.
Add the tomatoes, herbs and beef stock to the pan. Allow to heat up and add back the meatballs.
Leave to simmer for a further 10 minutes for the meatballs to cook through and the flavours to develop.
Serve this with some whole wheat pasta, some cous cous or with steam greens.