Spinach and Feta Stuffed Chicken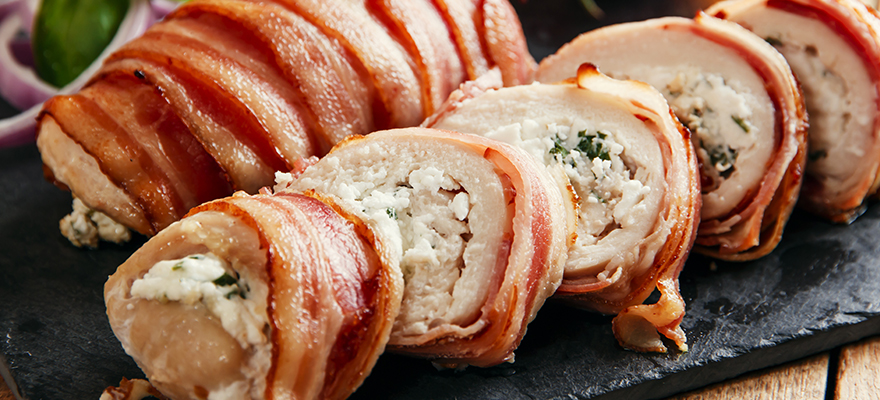 Method
Preheat oven to 180C.
Heat the coconut oil in a medium pan and cook spinach until it is wilted.
Put the spinach aside and allow to cool for a bit. Once cooler squeeze our any excess water.
In a bowl mix the spinach and feta together.
Cut a small pocket in the side of each chicken breast.
Spoon the spinach mixture into each pocket.
Wrap 2 prosciutto/ parma ham slices around each to enclose filling.
Bake in oven for 25 to 30 mins until cooked through.
Serve with a green salad, steam greens or baby new potatoes.