Greek Pasta Bowl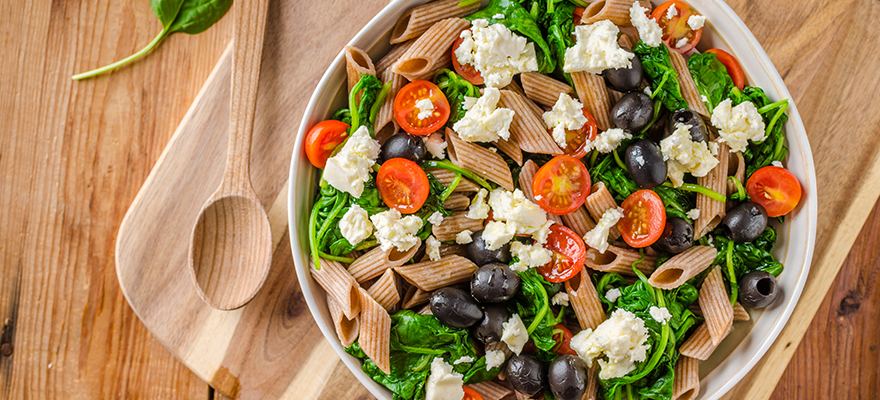 Method
Cook the Penne pasta until it is al dente, not too soft.
Fry the courgettes in a pan until they turn a little golden.
When the pasta is ready, drain and place in a large bowl.
Add the courgettes, tomatoes, olives and some seasoning and toss gently.
Distribute into two bowls and top with the crumbled feta, a drizzle of olive oil and some extra freshly ground black pepper.