Mushroom & Barley Soup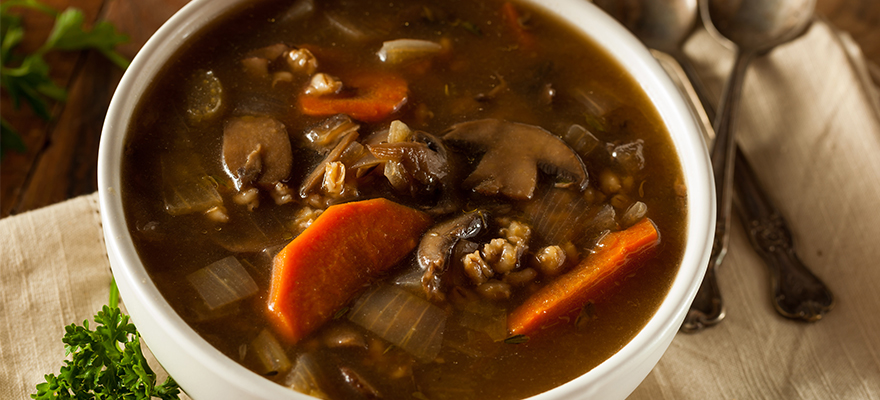 Method
Cook the barley in a medium saucepan using 4 cups of water. Bring to the boil and simmer for 30 minutes until soft. 
While the barely is cooking heat the olive oil in a large saucepan over a medium heat.
Fry the onions and celery until they are soft and the onions are translucent.
Add the chopped carrot and cook for a further 5 minutes.
Increase the heat a little and add the mushrooms, cook for about 5 minutes until they start to juice. 
Add the stock and simmer for about 10 minutes.
Finally add the cooked barley, thyme, salt and pepper to taste.
Delicious served with some sourdough bread.