Salmon Salad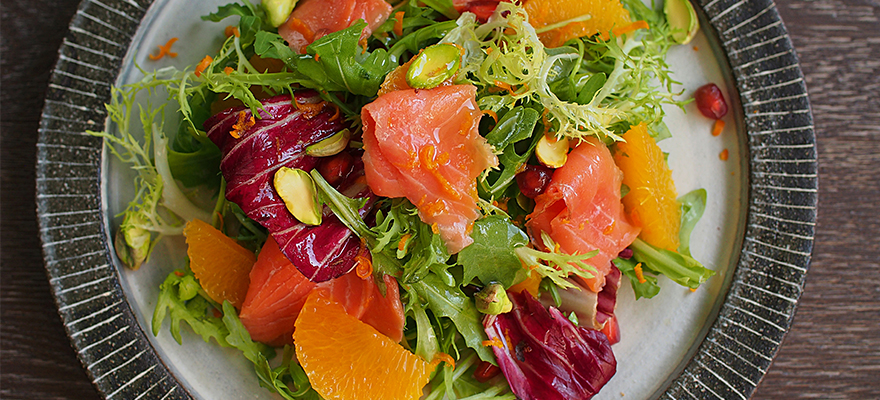 Method
This is a very easy and tasty summer salad.
Peel the mandarin and cut into segments to allow the juice to infuse the salad.
Toss the leaves, tomatoes, cucumber and mandarin in a bowl.
Serve on a plate topped with the smoked salmon torn into small pieces.
Drizzle with a little olive oil and balsamic, it won't need much dressing as the orange will keep it moist.
Some blueberries are a nice addition to this dish, topped with some toasted sunflower seeds.
To toast the seeds pop them on a hot pan for a couple of mins, toss a few times and pour over your salad. They are a lovely crunchy addition.