Tomato and Lentil Soup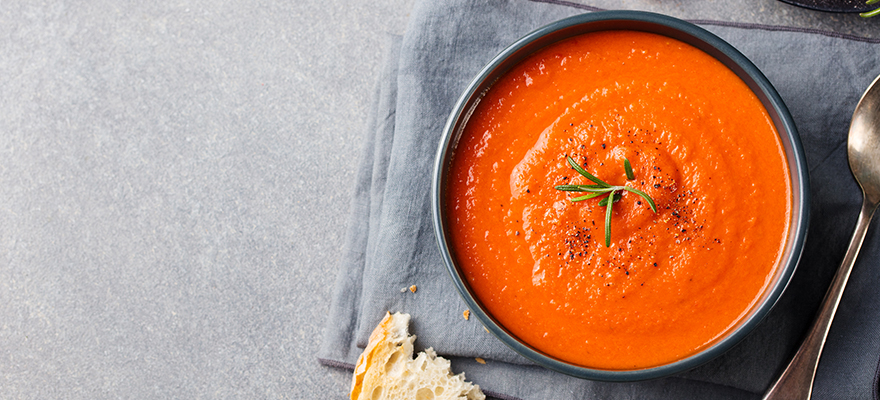 Method
Cook the onion, garlic and cumin in a large saucepan over a medium heat until starts to golden and soften.
Place the 700g of tomatoes in the saucepan and continue to cook with the onions, garlic and cumin. Stir during cooking until the tomatoes start to break down.
Place the lentils in the saucepan with the tomatoes add the vegetable stock very gradually. This should take about 20 to 25 mins.
Once the lentils are soft, season with salt and pepper and using a hand blender (or transfer in batches to your food processor), whiz into a smooth soup.
Serve with a drizzle of olive oil and topped with some toasted mixed seeds for some crunch.