Cauliflower Soup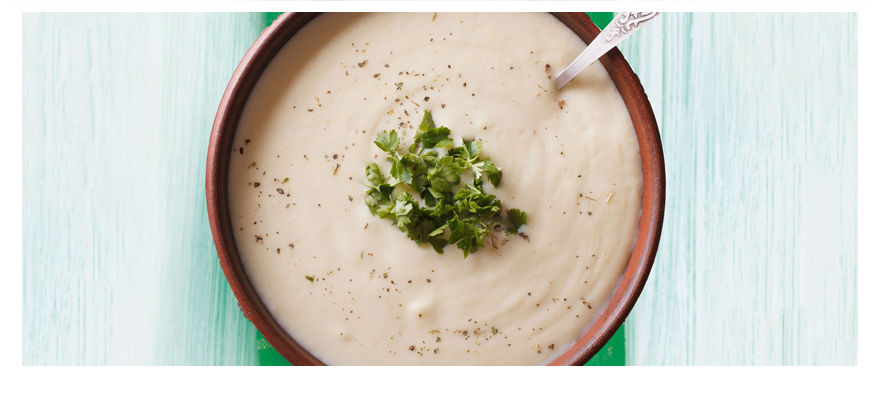 Method
In a large saucepan, heat the oil over medium heat and sauté the garlic, leeks, and 1⁄4 teaspoon of salt for about 3 minutes, until the vegetables are soft. 
Add the cauliflower and sauté for another minute. 
Add the vegetable stock, increase the heat to high, and bring just to a boil. 
Reduce the heat to medium and simmer for about 30 minutes, until the cauliflower is completely tender. 
Stir the mix periodically and mash the cauliflower with a wooden spoon.
Remove the saucepan from the heat and allow the soup to cool slightly; stir in the nuts.
Pour the soup into your blender in batches and puree on high for 1 to 2 minutes, until smooth and creamy and Serve.