Chicken Tikka Masala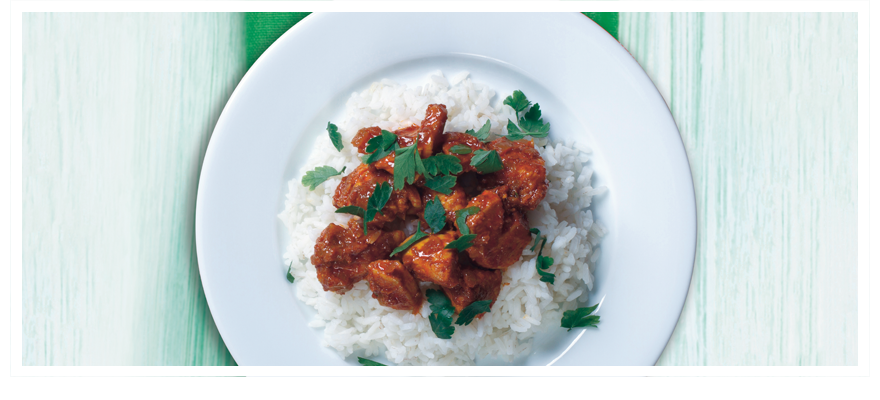 Method
Preheat grill.
For chicken: Use 2 tsp of tikka powder and rub into chicken in a small mixing bowl. If possible, do the night before. Arrange the chicken on a baking tray and place under grill until it starts to brown after 3-4 mins then turn and brown other side.
For sauce: In a medium sized saucepan on a medium heat, warm your oil and gently fry the garlic, ginger and chili for 1-2 mins. Then go in with, the remaining 1 tsp of tikka powder, cumin and coriander powder. Add a splash of water to stop the spices from burning then add tomato puree and the rest of the water. Bring the mix to a simmer and drop chicken in to cook through. Cook for 10-15 mins. If the sauce starts to dry out add a little more water.
For rice: Put rice in a saucepan with the turmeric and cover with water. Bring to the boil then simmer for 10-12 mins until rice is cooked.
To serve: Finish the curry by sprinkling some coriander on top and serve with rice and greens of your choice.