Courgette Fritters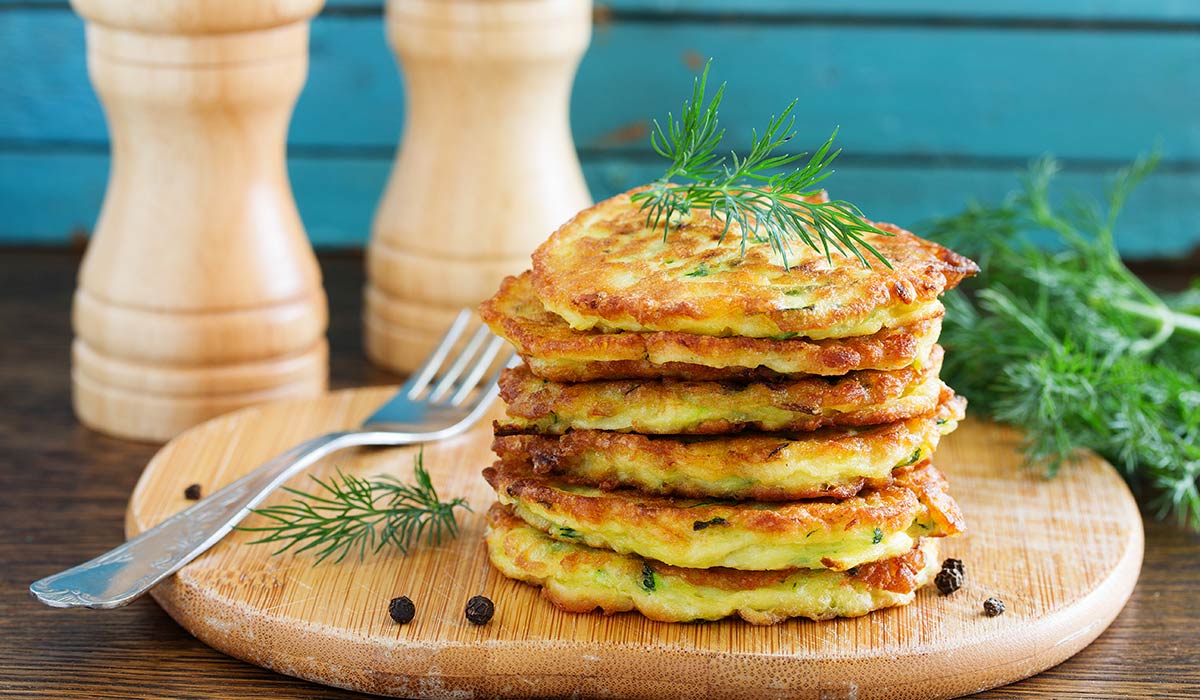 Method
Grate a Courgette into a small bowl. 
Finely chop 1 spring onion and mix with the courgette. 
Combine 1 large egg into the bowl and mix thoroughly adding salt and pepper to taste. 
Heat oil in frying pan and spoon 3 mounds of the courgette mixture into the pan and fry until lightly browned, pressing down to flatten. 
Flip pancake till browned on both sides.