Healthy Fish & Chips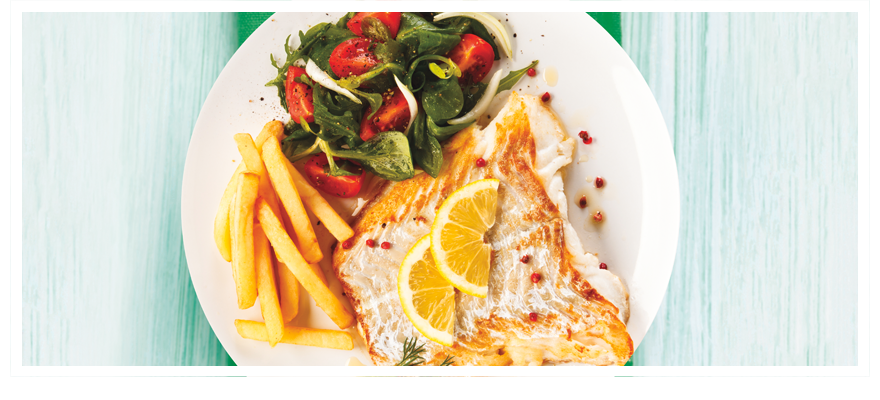 Method
Preheat oven to 200°c.
For chips: Part boil your potatoes by dropping the chips into a saucepan of boiling water as soon as the water come back to the boil drain the potatoes and allow them to steam. Toss them in 2 tbsp of oil season with salt and pepper and place on baking tray. Cook in the oven for 30-40 mins until golden brown and crispy.
For fish: Rub fish with  1 tbsp of coconut oil, lemon juice and season with salt and pepper and place on a lined baking tray. Bake in the oven for 8-10 mins. In a small bowl mix together some parsley and lemon zest after 10 mins sprinkle this mix over the cod and cook for a further 3-4 mins.
To serve: Mix together the yoghurt and some parsley season with salt and pepper for a healthy tartar sauce. Serve fish and chips with tartar sauce and greens of your choice.