Homemade Beef Burgers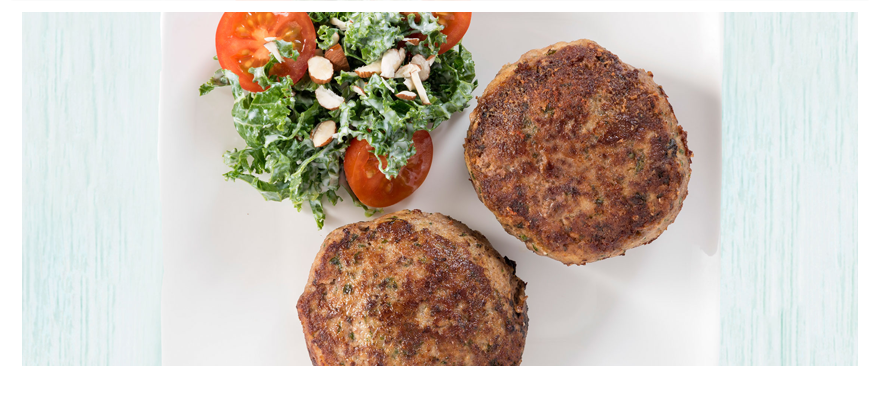 Method
In a large bowl, combine the mince, ground almonds with the egg to bind them. 
Add in the finely chopped parsley, then season well with salt and pepper.
Divide this meat mixture into 4-6 burgers, using slightly damp hands as the mixture is wet and sticky.
Make each burger about the size of your palm, then press to flatten them a little, put them on a plate and pop them in the fridge for at least 20 minutes to chill and firm up.
When it is time to cook your burgers, heat a little oil in a large frying pan or grill plate over a medium heat.
Fry the burgers for about 1–2 minutes on each side, on a high heat to bind them.
Place them in the oven preheated to 200C and cook for about 15-20minutes.