Mild Curry Stir Fry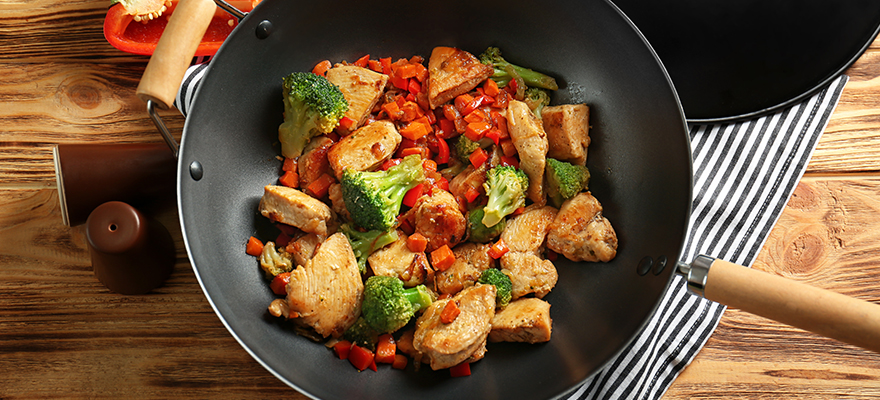 Method
Heat the coconut oil in a pan on medium heat, add the scallion and garlic, fry until golden.
Add the chicken to the pan and fry until cooked through.
Add the broccoli, peppers and spices, and stir until tender.
Serve this with a side of steamed greens. This is not a creamy curry so rice would be a bit dry as an accompaniment.