Sweet Pepper & Mustard Mince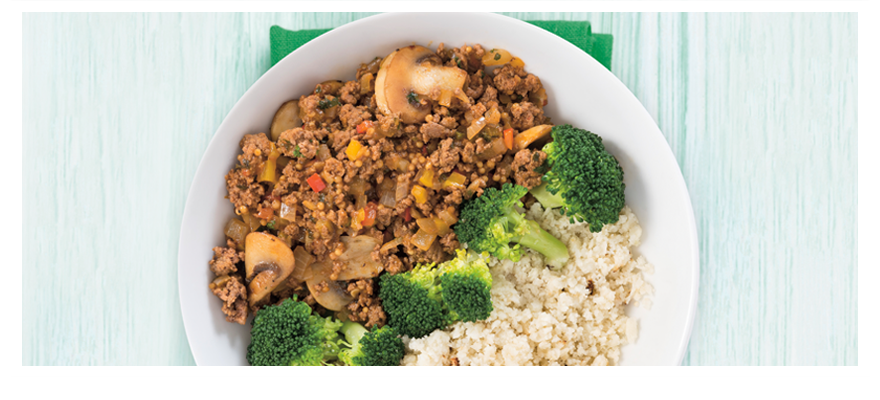 Method
Add mince to wok and cook at a med-high heat, season with sea salt, black pepper, add onion and garlic and cook until browned.
Chop and add all veg while separately boil broccoli.
Reduce heat and add herbs and more seasoning if required.
Simmer for a further 10 minutes then add tomato puree and mustard and stir well.
Continue to simmer on a low heat for a further 5 minutes or so while you wait on the broccoli to cook.  
When ready serve two serving spoonsful of the mince dish with Cauliflower rice and broccoli.