Beef Stroganoff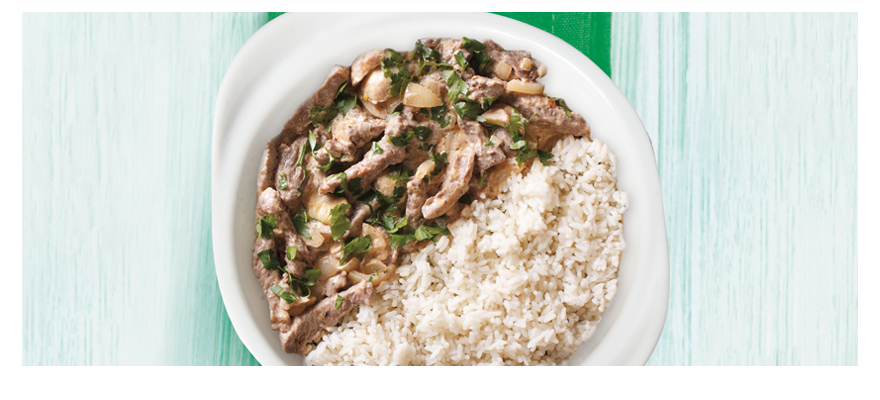 Method
For beef: In a bowl mix the beef with the red wine and season with salt and pepper. Leave to marinade for 10-15mins. Once marinated drain the beef reserving the liquid. Toss the beef in the flour.
For stroganoff: Heat a casserole pot or a heavy bottomed sauce pan to a medium to high heat. Add the oil and butter and brown the beef. Do it in small batches so it browns instead of stews. Take the beef out and place to one side. In the same pan brown onions and garlic. Tie the rosemary and thyme together and add to pot. Cook for 4-5 mins then add the left over marinade from the beef, beef stock, Worcestershire sauce, mustard, mushrooms and put the beef back in. Cover the pot and allow to simmer for 45mins-1 hour until the meat is tender.
To serve: 5 mins before serving stir through greek yoghurt and cream cheese and serve with greens.