Breakfast Bars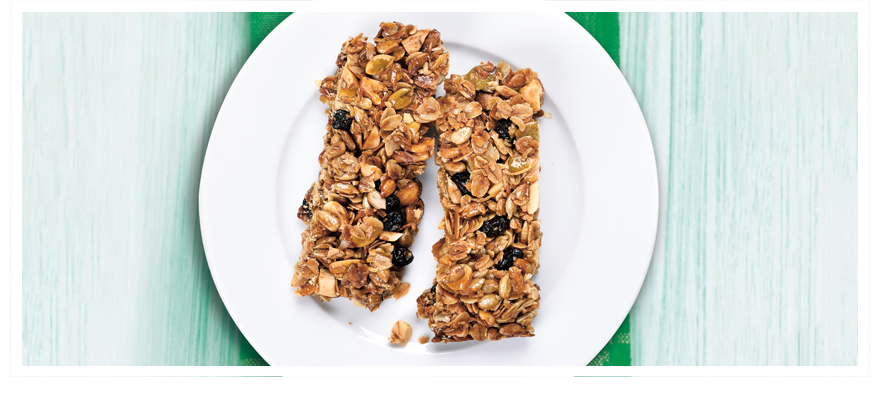 Method
1. Pre heat oven at 160oC.
2. Melt butter, nut butter and honey in large saucepan.
3. Mash bananas and add to saucepan. Once mixture is melted take off heat.
4. Add oats, seeds, nuts, lemon zest and mix together.
5. Place baking paper into baking tin and grease with butter or oil. Place mixture into tin and spread evenly, 1 inch thick.
6. Sprinkle seeds and drizzle honey over mixture to finish.
7. Place in oven for 30 minutes.
8. Take out to cool and then cut into bars. Enjoy!