Chicken & Bacon Salad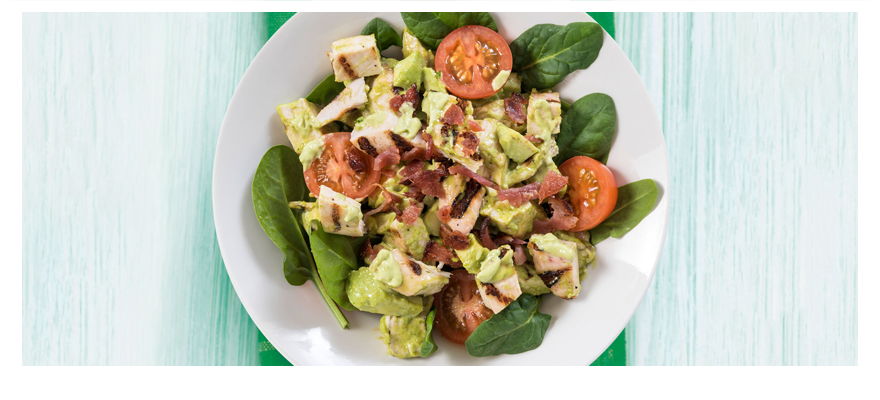 Method
Season chicken breasts on both sides with salt and pepper. 
Heat oil in a large pan over medium to high heat and add chicken. 
Cook for 3 minutes per side, or until the chicken is cooked through and no longer pink inside. (Cooking time will vary depending on the thickness of the chicken.)
Remove chicken and let rest for 10 minutes. 
Dice chicken into small pieces.
Add the diced chicken, lettuce, cooked bacon, avocados and tomatoes to a large bowl, and toss until combined. 
Drizzle or toss with garlic vinaigrette and serve immediately.
To Make the Vinaigrette
1. Whisk all ingredients together until combined.