Chicken Fried Rice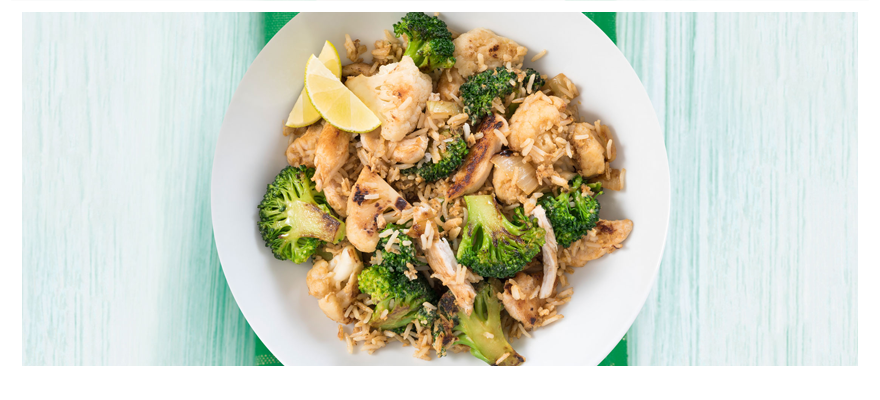 Method
Heat oil in a large wok at a medium-high heat. Add chopped onion and garlic and brown. 
Cut chicken into strips, add to wok and mix up with the onion and garlic.
Reduce heat, add broccoli and cauliflower and fry until tender. 
Lower heat and push mixture to one side of the wok, then pour beaten egg on the other side and mix around until scrambled.
Add rice, soy sauce and black pepper, mix everything together. 
Continue to stir fry until everything is cooked thoroughly.