Go back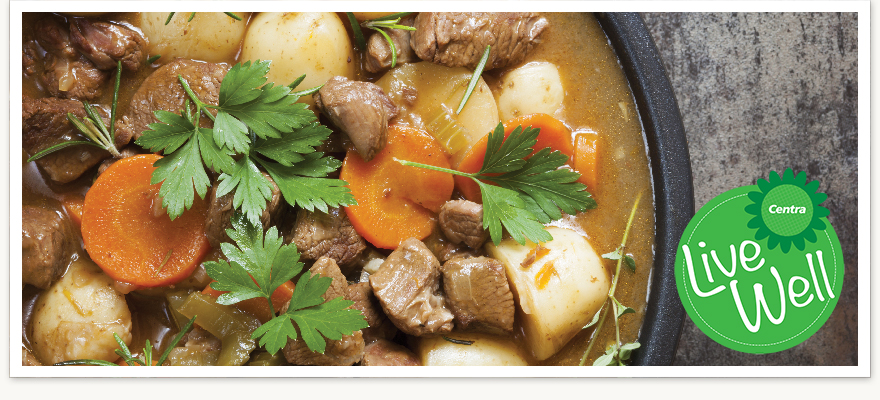 Stew does need long cooking but it is very quick to actually put together.  This is one to make the night before and then you can just reheat it when you get home the next day.  Stew tastes better the next day anyway…
Method
Pre-heat the oven to 160oC. 
Heat the olive oil in a frying pan and brown the meat. 
Put it into a casserole dish. 
Add the onion to the pan and sauté over a medium heat for about 10 minutes. 
Add the flour to the onions, mix well and cook for about 3 minutes.
Put the onions in the casserole dish with the beef.  Then add all of the other ingredients and enough boiling water to cover the beef and vegetables by about 1 inch. 
Put in the oven and cook for 2 ½ to 3 hours. 
Serve with boiled potatoes or wholegrain bread and a side of green vegetables – broccoli or green beans.
Back to dashboard