Honey & Mustard Chicken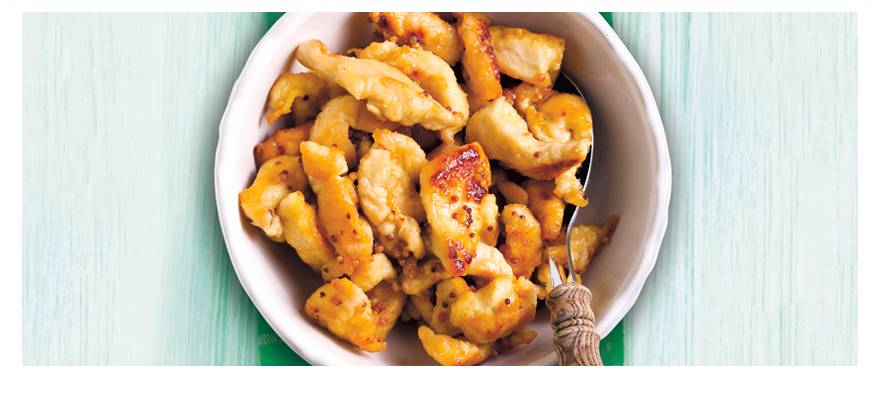 Method
Peel, dice & cut the onion, peppers & garlic.
Put into wok with a little coconut oil or olive oil.
Cook at a medium/high heat, season with black pepper and salt.
Dice chicken and add to wok, cook until browned.
Add chopped courgette, paprika, mustard and parsley.
Turn down heat and simmer.
Add honey, soy sauce and coconut milk.
Continue to simmer on a low heat for a further 20 mins.
Serve with cauliflower rice and steamed greens.