Overnight Oats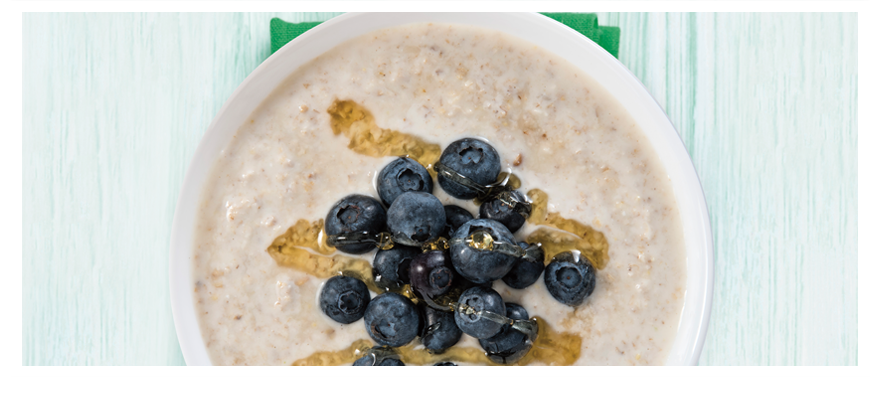 Method
Pour the Oats into a large jar. Add 1 tbsp of chia seeds for some omega-3s.
Fill the glass with milk until the oats are well covered. Alternatively use orange juice, soy milk, coconut milk or almond milk.
Add blueberries, cinnamon and mixed nuts. 
Let sit overnight in the fridge, in the morning top off with some yogurt and berries.