Research Reveals People are Ditching the Gym for Outdoor Pursuits
While Irish people see the benefit of getting moving, research commissioned by Centra reveals the majority (83%) of those surveyed don't use a gym to exercise with cost acting as a key barrier to exercising in a gym (33%).  A quarter of adults claim they prefer to exercise outdoors, with over 10% of people claiming they don't have the time to exercise in a gym. With this in mind, Centra have launched Restart challenges which are a series of 21 day challenges to motivate people to get active through simple exercises and accessible goals. Centra has joined forces with health and fitness expert Pat Divilly to develop these exercise challenges that will run throughout the year that can be done anywhere for people of all ages and abilities.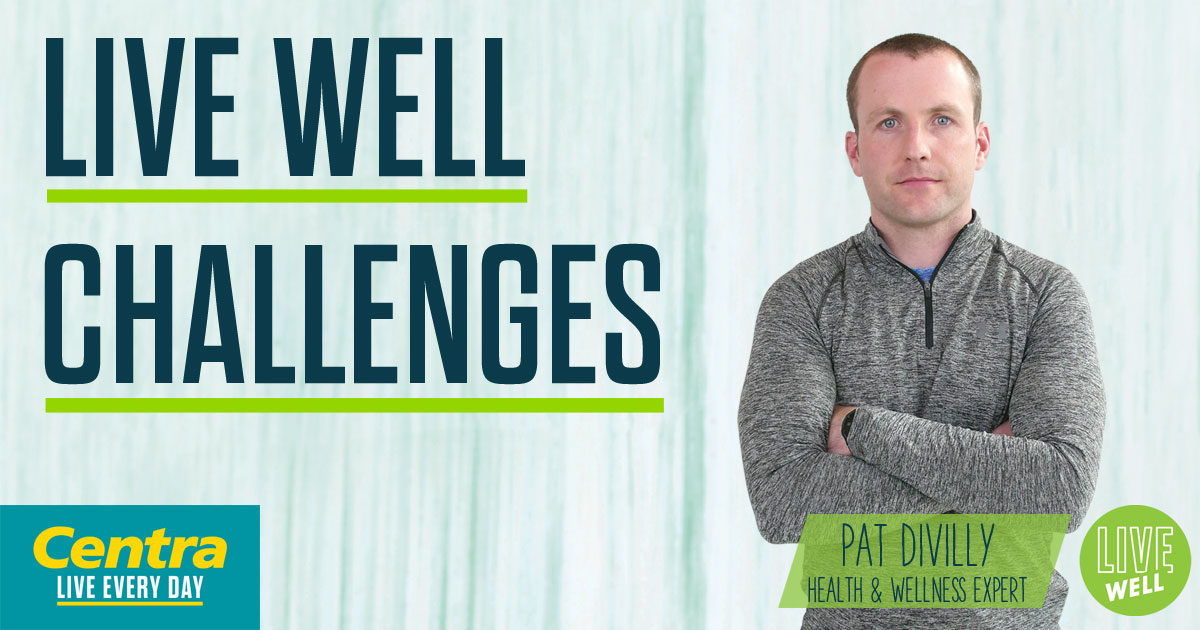 90's icon, Mr. Motivator, famous for motivating people around the world to get moving, joined fitness guru and Centra Ambassador Pat Divilly in Dublin today to unveil the Restart challenges as part of Centra's Live Well programme. Showing the growing importance of health and well-being to the people of Ireland, over a third of Irish people think about improving their health and well-being once a day. Nearly 80% of survey respondents made a new year's resolution based on food or activity. Kicking off in February, Restart encourages those who may have given up on their new year's resolution the chance to get back on the wagon.  Centra know it's not always easy to stay on track when it comes to living well, as research shows that nearly half of people who made a resolution have broken it.
A new Restart challenge will launch on the on the first Monday of the month and will encourage people to make small changes to their daily habits to help improve their general health and wellbeing. Restart not only focuses on exercise, it promotes affordable healthy food, as well as healthy meal plans and recipes. See full details www.centra.ie/livewell.
Speaking at today's launch, Centra health and fitness expert Pat Divilly said, "Centra's research shows that health and fitness is a priority for Irish people however the reality is it can be hard to fit exercise and healthy eating into your day when you have a hectic schedule. With Centra I have developed simple fitness challenges that will easily fit into your daily life and don't require gym memberships or expensive equipment – just really simple exercises that will help you live well. These videos along with easy-to-follow recipes will help people get healthier by forming long-term habits"
Adding to this Derrick Evans, AKA Mr. Motivator, who was wearing his famous dazzling, techni-coloured lycra bodysuit said, "Initiatives like these are fantastic as they are accessible to everyone. It's simple things like getting moving and making a few healthy changes to your daily routine that can help you live a healthier, happier life."
The Restart challenges builds on Centra's Live Well programme. Centra remains committed to promoting a healthier lifestyle through food and fitness. By reducing shelf space for carbonates and promoting healthier alternatives instead, Centra sales of water have grown by over five times that of carbonates in the last year alone, showing growing consumer trends towards healthy alternatives.
For more information on Centra's Live Well Restart campaign go to www.centra.ie/livewell.
#livewell