Get your Hiking Boots on for Centra's 21 day Hiking Challenge
Join the 8,500 others who have signed up to Centra's Restart challenges! Hiking is the third of Centra's 21 day challenges which kicks off today with the help of health and fitness expert Pat Divilly. Centra know it's not always easy to stay on track when it comes to living well and at the start of each month is encouraging people to sign up to the Restart 21 day challenges on Centra.ie to get back on the wagon.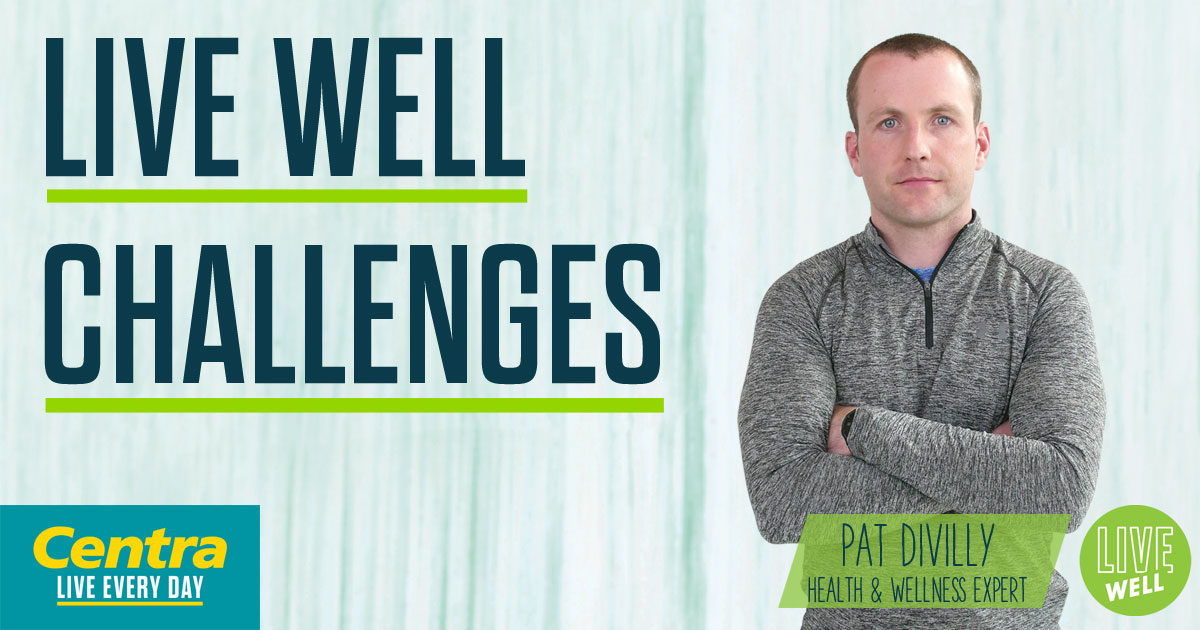 As the weather starts to get better and evening's longer now is the perfect time to get outside and start walking. The goal of each Restart challenge is to make small, consistent lifestyle changes that will help you Live Well. The hiking challenge will encourage people to take 10,000 steps a day, swap the lift for the stairs and take a hike each weekend. A list of suggested hikes is available on Centra.ie. This month, James Patrice and Amanda Brunker have committed to undertaking the Restart hiking challenge; be sure to follow them on Instagram and Snapchat to track their progress.
Centra and Pat Divilly have developed these 21 day challenges that run throughout the year as part of Centra's Live Well programme. The challenges can be done anywhere and suit people of all ages and abilities. A new Restart challenge launches on the first Monday of each month, and not only focuses on exercise and well-being, it promotes affordable healthy food, as well as healthy meal plans and recipes. See full details www.centra.ie/livewell.
Each week Centra will make eating healthy easy with simple healthy recipes online and healthy ingredients on special offer. Essential for hiking, Centra also has an exclusive backpack from the Discovery Channel Brand on offer for €15 when you collect 10 stickers in participating stores from 13th April. This lightweight backpack with water resistant fabric and ergonomic shoulder straps is a must have when exploring hillsides.
Centra remains committed to promoting a healthier lifestyle through food and fitness. By reducing shelf space for carbonates and promoting healthier alternatives instead, Centra sales of water have grown by over five times that of carbonates in the last year alone, showing growing consumer trends towards healthy alternatives.
For more information on Centra's Live Well Restart campaign go to www.centra.ie/livewell. 
#livewell