Wines We Love
Take the hassle out of choosing wine! Wines We Love is a selection of wines hand-picked by our expert wine team. This exclusive range makes choosing wine easy and convenient whatever the occasion and with bottles starting from €8, it's great value too.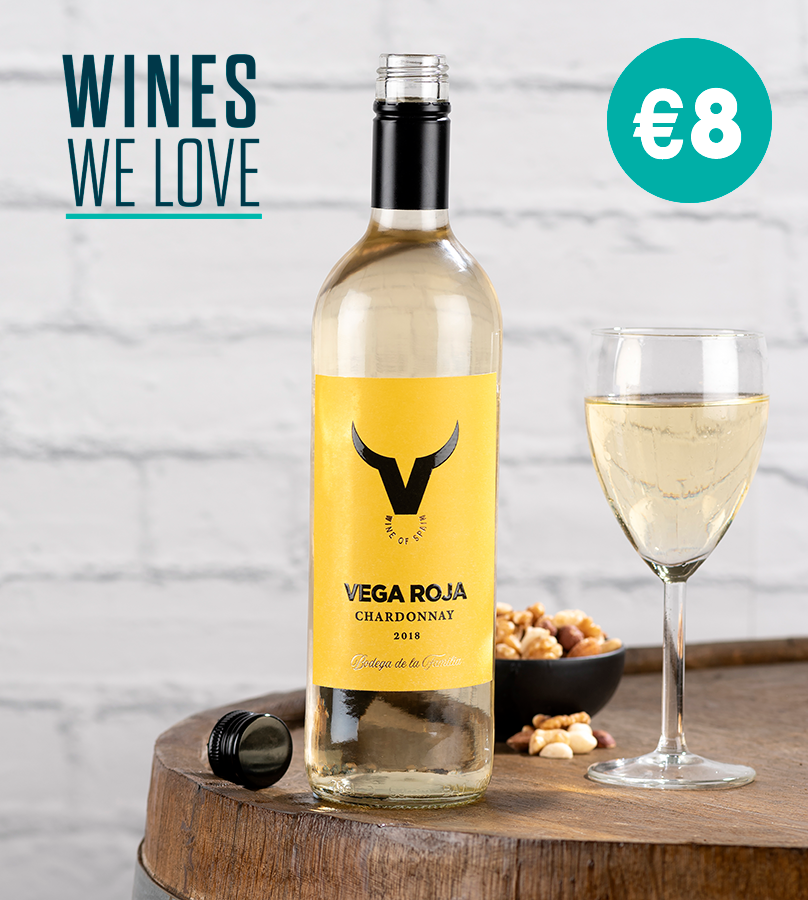 Vega Roja Chardonnay 75cl - €8
This classic grape variety comes to life with citrus fruits & honeydew melon. Perfect with mushroom risotto or seafood pasta dishes.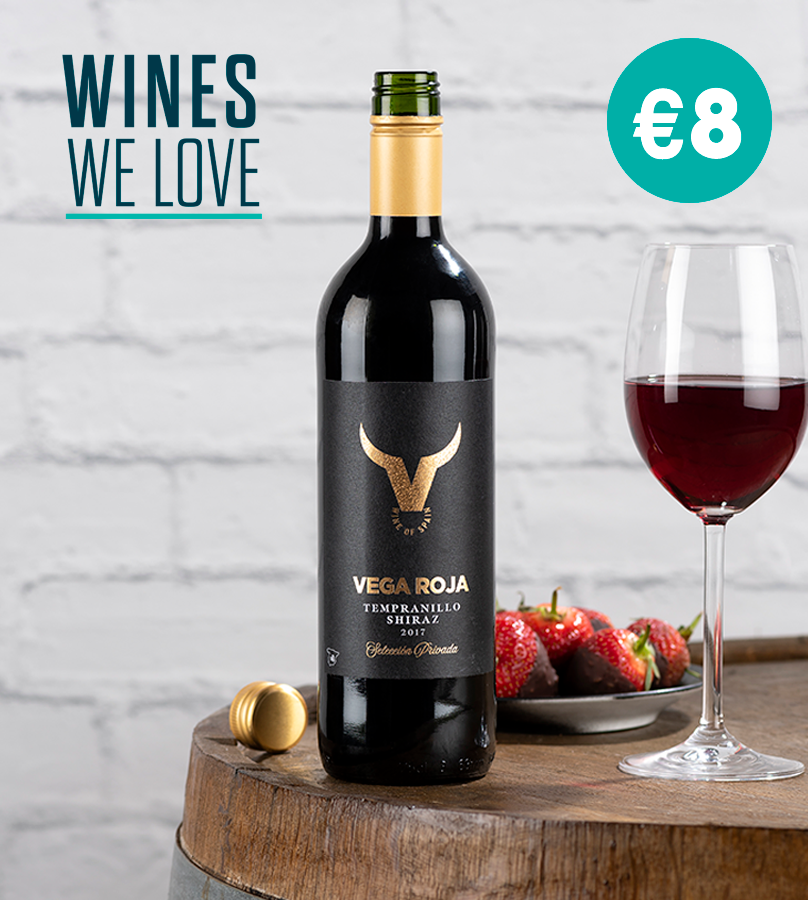 Vega Roja Tempranillo Shiraz 75cl - €8
This blend of Tempranillo & Shiraz grapes mixes delicious plum & blueberry flavours with a hint of spice. Perfect with Sunday roast or pizza.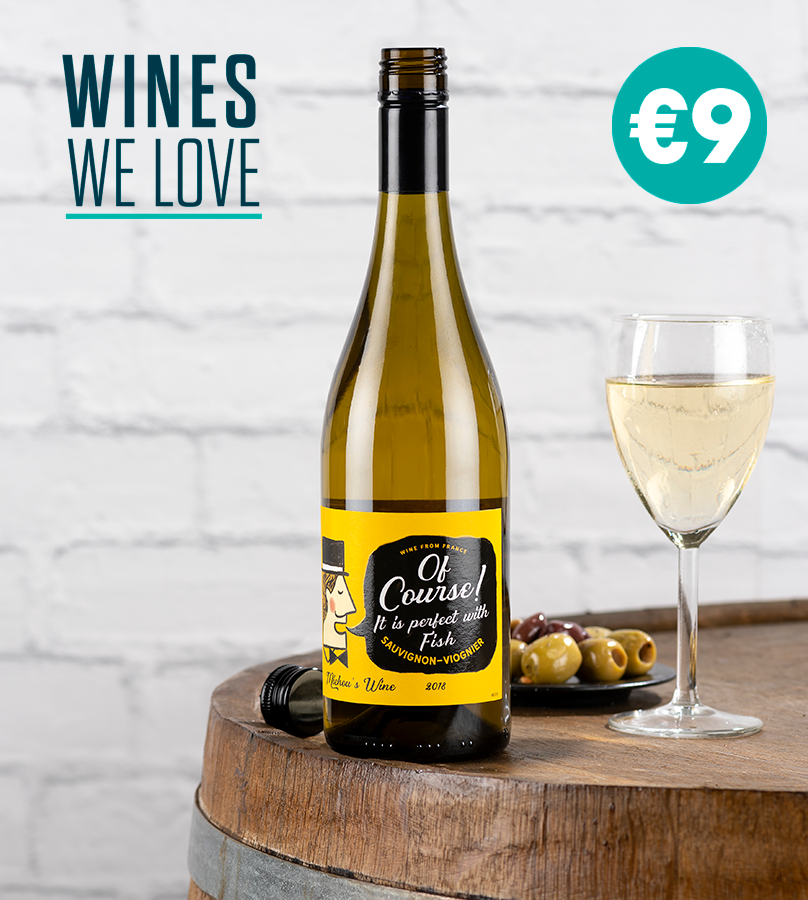 Of Course Sauvignon Viognier 75cl - €9
With a zesty arrogance this wine is fresh on the palate but smooth on the finish... and it is French but of course! Perfect with spicy or sweet & sour cuisine.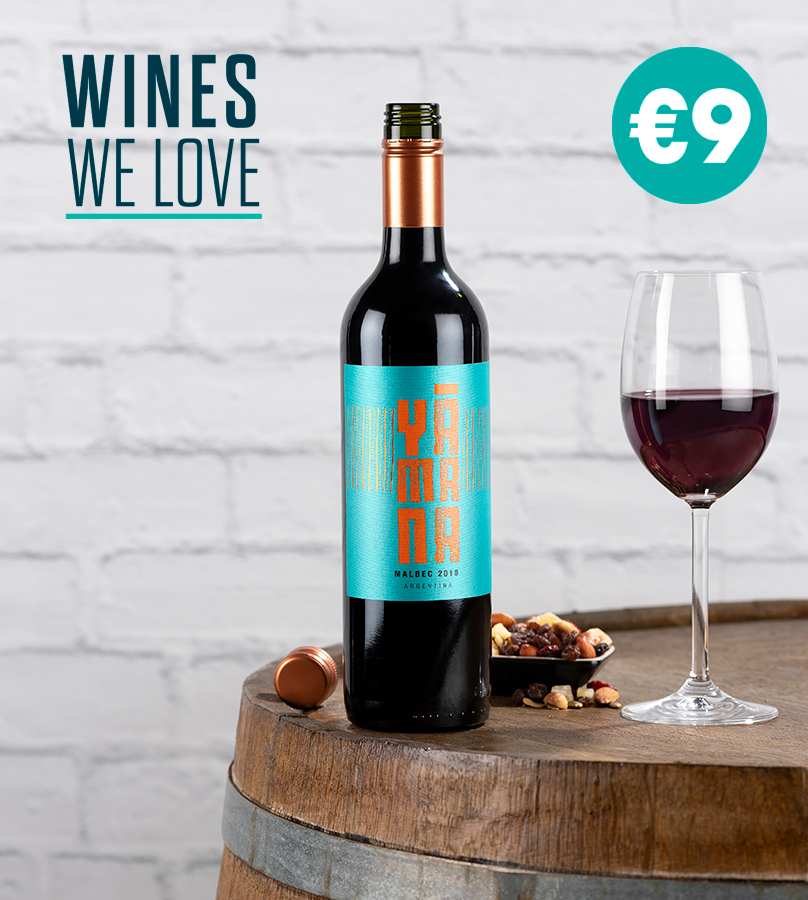 Yamana Malbec 75cl - €9
This Malbec is as vibrant as you would expect from Argentina with red berries & hints of vanilla. Perfect with grilled meats & tomato pasta dishes.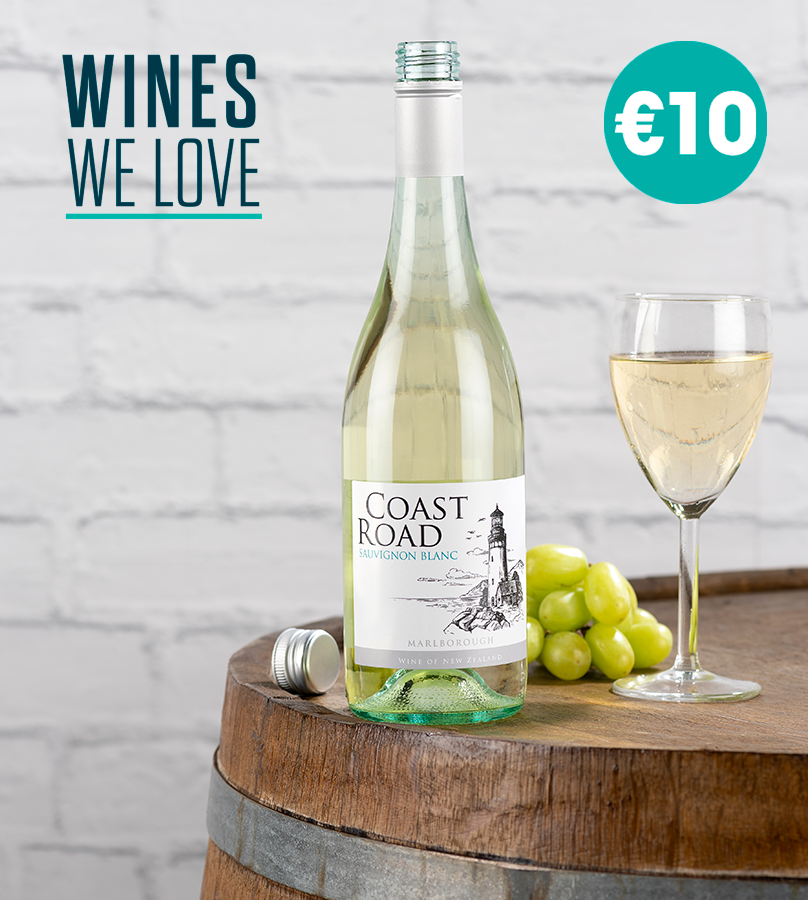 Coast Road Marlborough Sauvignon Blanc 75cl - €10
A great example of Marlborough Sauvignon, it delivers a luxurious mouthful of exotic fruit with a crisp citrus finish. Perfect with seafood, salads or asian dishes.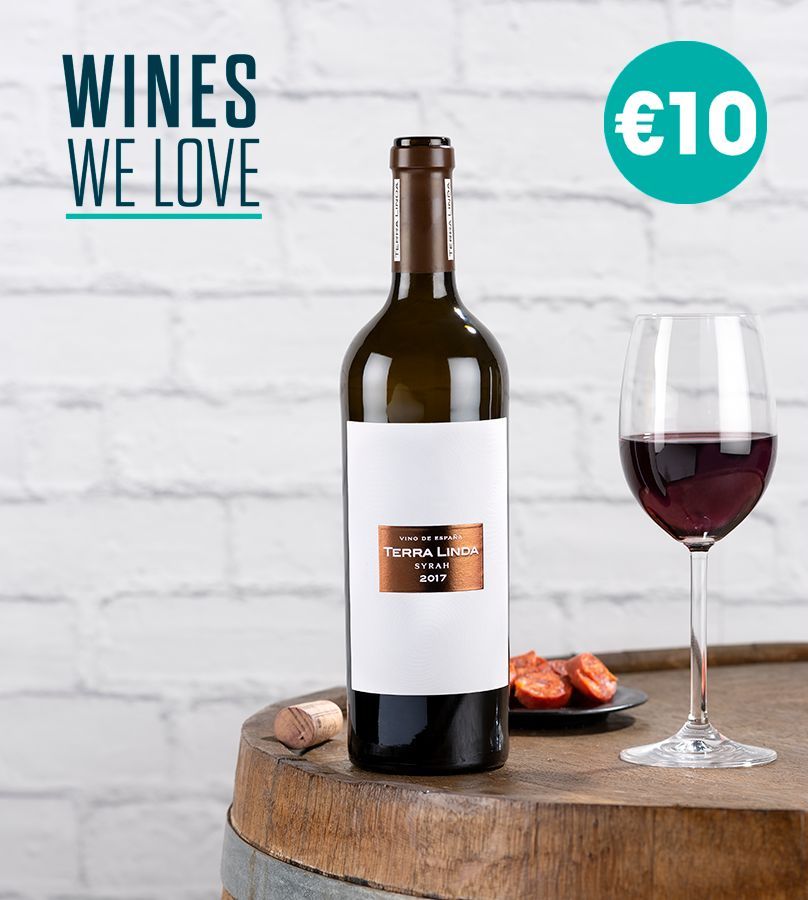 Terra Linda Syrah 75cl - €10
What a wine, the black fruit & texture of the wine feels like silk on the palate & smooth finish. Perfect with beef, lamb or cured meats.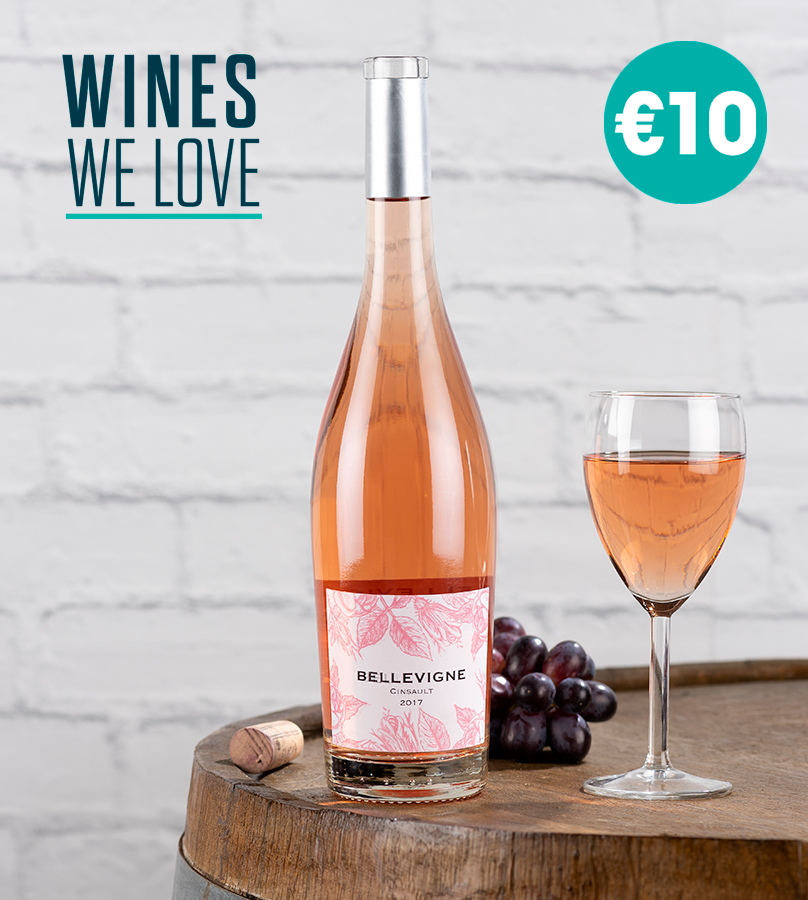 Bellevigne Rosé 75cl - €10
This is a vibrant fruity Rosé, with a long, fresh finish... think of crushed chilled strawberries. Perfect with seafood, grilled vegetables or desserts.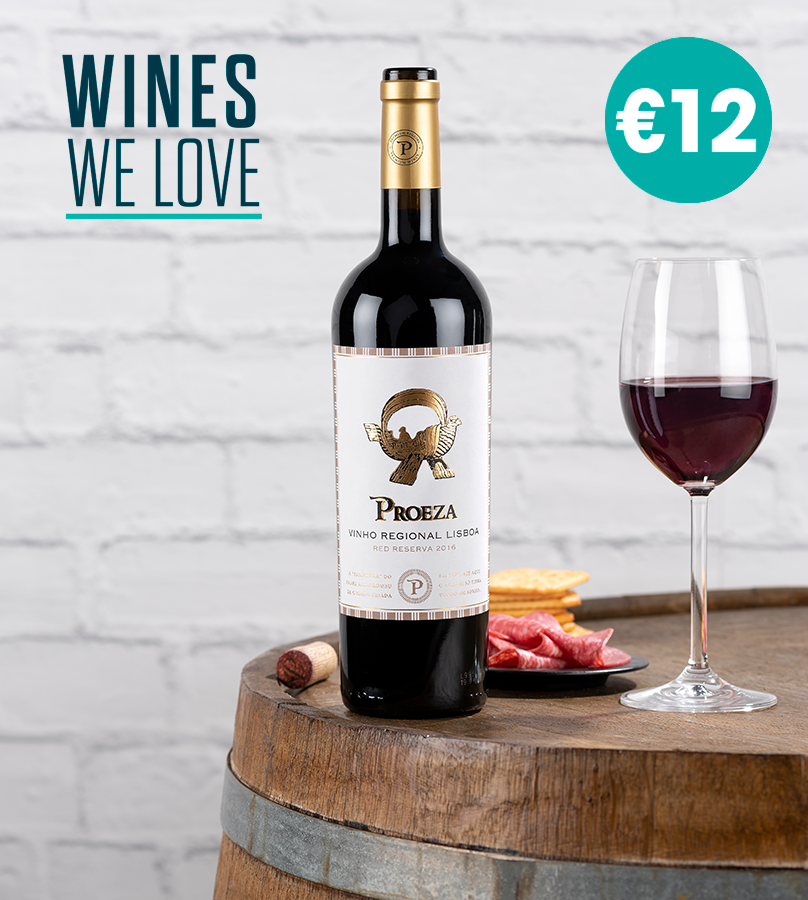 Proeza Vinho Regional Lisboa Red 75cl - €12
Not sure about Portuguese wine? This will change your mind. This wine has everything... nice texture, lots of fruit and a great finish. Perfect with tomato based dishes.