BBQ Mini Chicken Rolls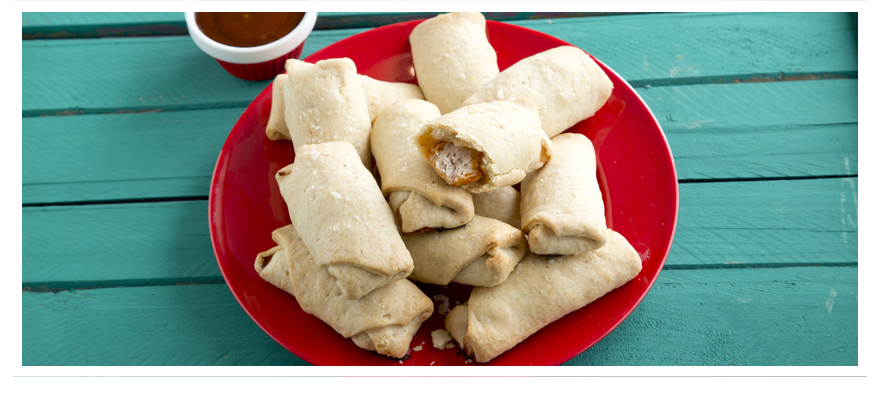 Method
Preheat oven to 180˚C/350˚F/Gas Mark 4. Line a large baking tray with baking parchment.
Cut the chicken into 12 finger sized pieces approximately 8cm x 3cm (3"x 1 ¼"), place in a small bowl, mix with the BBQ sauce and season with salt and pepper.
Cut each pastry sheet into 6 squares. With the point of a pastry square facing you, place a chicken piece across the pastry at the point nearest you. Fold over the pastry, tuck in the sides and roll up sealing in the chicken pieces.
Brush the pastry rolls with melted butter and sprinkle with sea salt for a beautiful golden finish. Place on the tray leaving a little space between each one and bake for 20 minutes until golden. Remove from oven and allow to cool for 5 minutes before serving.
Serve with a side salad for a quick, healthy meal.