Simple Seasoned Salmon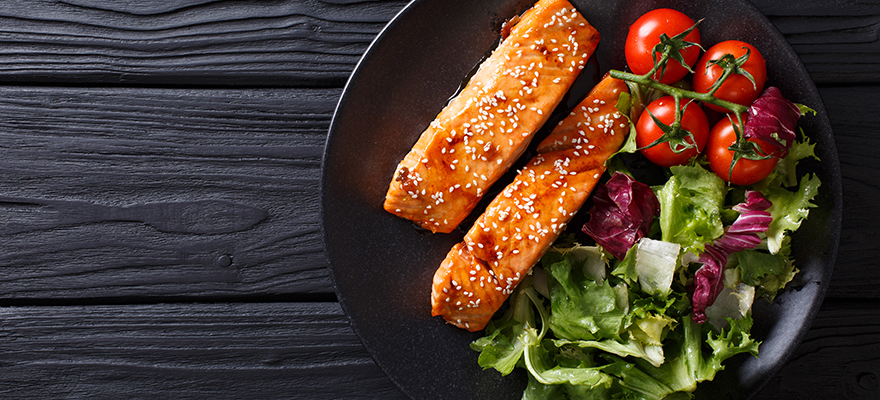 Method
Mix the garlic powder, basil and salt in a small bowl; rub in equal amounts onto the salmon fillets.
Heat the coconut oil in a frying pan over a medium heat.
Place the salmon in the pan and cook on each side for about 5 minutes.
Remove from the pan and serve on a bed of steamed greens or wilted spinach. Delicious with some sweet potato wedges or some baby new potatoes.