Turkey Stir Fry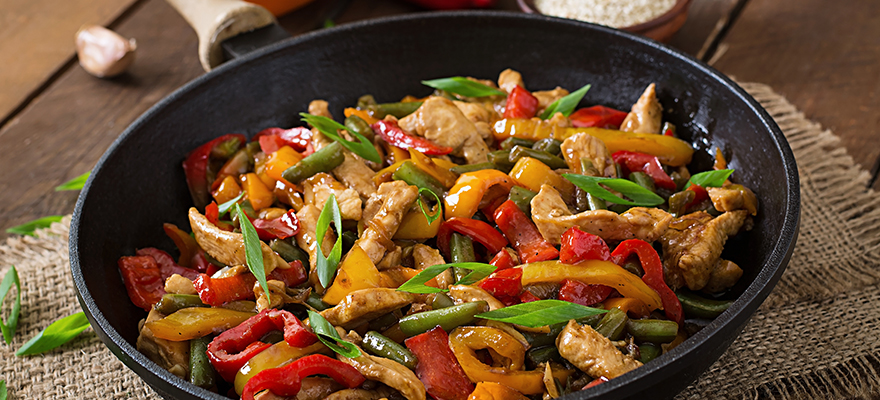 Method
Cut the turkey into thin strips and put them into a large bowl and add the garlic, ginger, chill, and scallions.
Add the sesame oil and stir well. Olive oil or avocado oil would work too.
Cover and leave to marinade in the fridge for few hours.
Lightly cook the broccoli in a steamer or boil.
Heat the coconut oil in a large frying pan and add the marinated turkey and broccoli.
Stir while cooking until the turkey is cooked through. Serve with some nice side salad, some brown rice or some rice noodles.