Butternut Quinoa Salad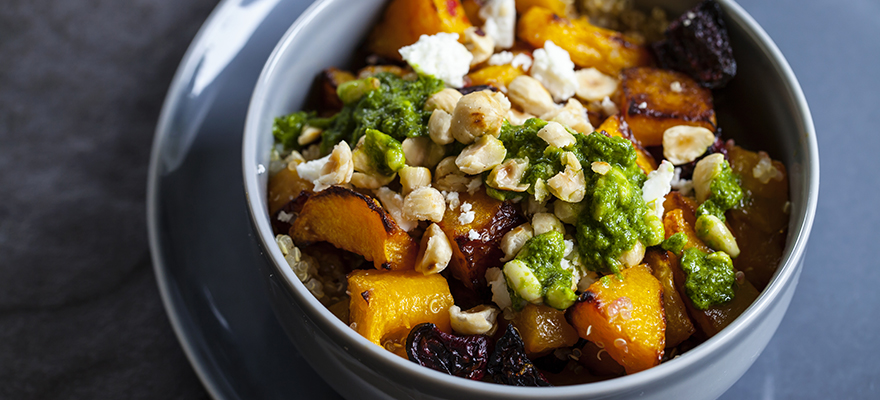 Method
Chop the butternut squash into chunks about an inch thick.
Place on a baking tray, drizzle with salt, pepper and some olive oil and bake in a hot oven for about 30 to 40 minutes.
Bring the vegetable stock to the boil and add the quinoa along with some salt and pepper. Cover and cook for about 10 to 12 minutes until all the water has been absorbed.
Place the almonds on a hot pan for a couple of minutes to toast or you can put in the oven for 5 minutes on a baking tray. Then chop roughly.
When the squash is cooked place the quinoa, squash, chopped nuts and feta in a large bowl. Mix gently to combine all the ingredients.
Add some extra salt and pepper if needed.
Divide into 4 portions and serve with some greens and a drizzle of olive oil.