Broccoli & Chickpea Curry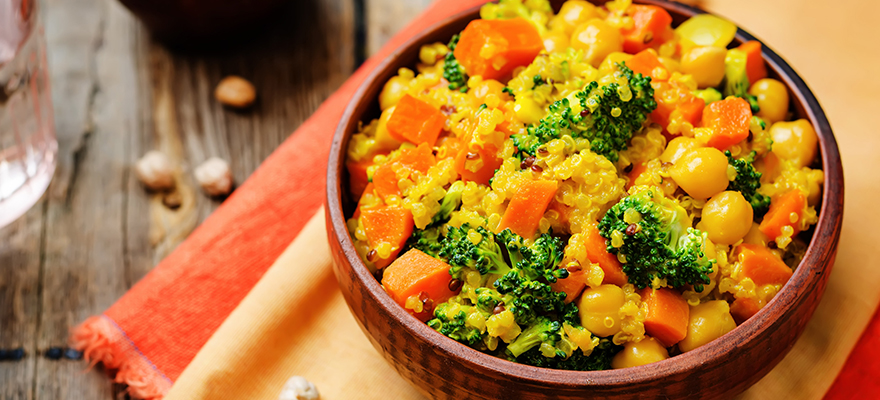 Method
Blend the tomatoes, onion, ginger and garlic in a blender until smooth.
Heat coconut oil in large pan on a medium heat and add the Turmeric, Coriander, Cumin and chilli flakes, allowing spices to heat for a few seconds. Then add the tomato paste from the blender and allow to bubble together for a couple of minutes.
Add the lentils and coconut cream and cook for 5-7 minutes until the lentils soften.
Add the broccoli florets and cook for a further 5 minutes until the broccoli begin to soften.
Add the can of chickpeas and the spinach. Stir in well and give the spinach some time to wilt a little.
Squeeze the lemon into the curry, add the sesame seeds and cashews, stir through and serve.
Serve with some steamed rice or a side salad.