Spicy Meatballs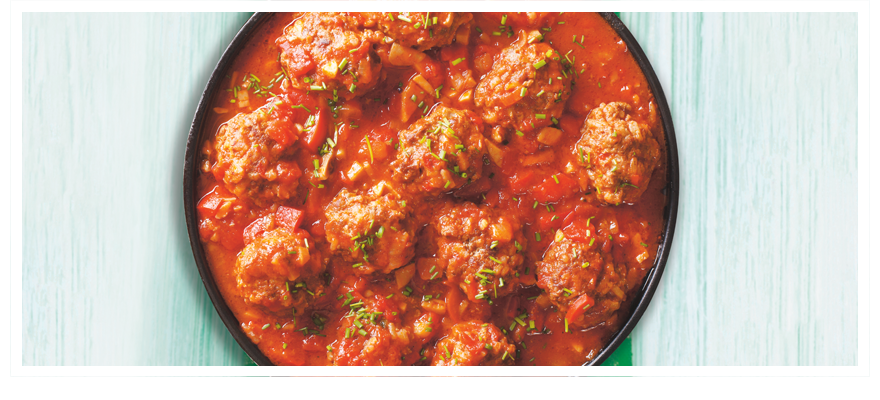 Method
Preheat oven to 180 Celsius
To make the meatballs
1. In a bowl mix the garlic, cinnamon, turmeric, chilli powder, egg, pepper and minced meat until well combined.
2. Neatly shape the meat mixture into 12 balls.
3. Place meatballs on an oven tray and bake in the oven for 20-30 minutes or until cooked.
To make the tomato sauce
1. Fry onion, garlic and chilli in a pan on medium heat until they begin to soften and lightly brown.
2. Add cinnamon, cumin and cloves and combine to cook for a few minutes to release flavours.
3. Add the tomatoes and simmer for 10 minutes.
4. When meatballs are cooked add them to the tomato sauce.
5. Simmer on low heat for a further 15 minutes. 
Serve with a green salad.