Vegan Tabbouleh with Quinoa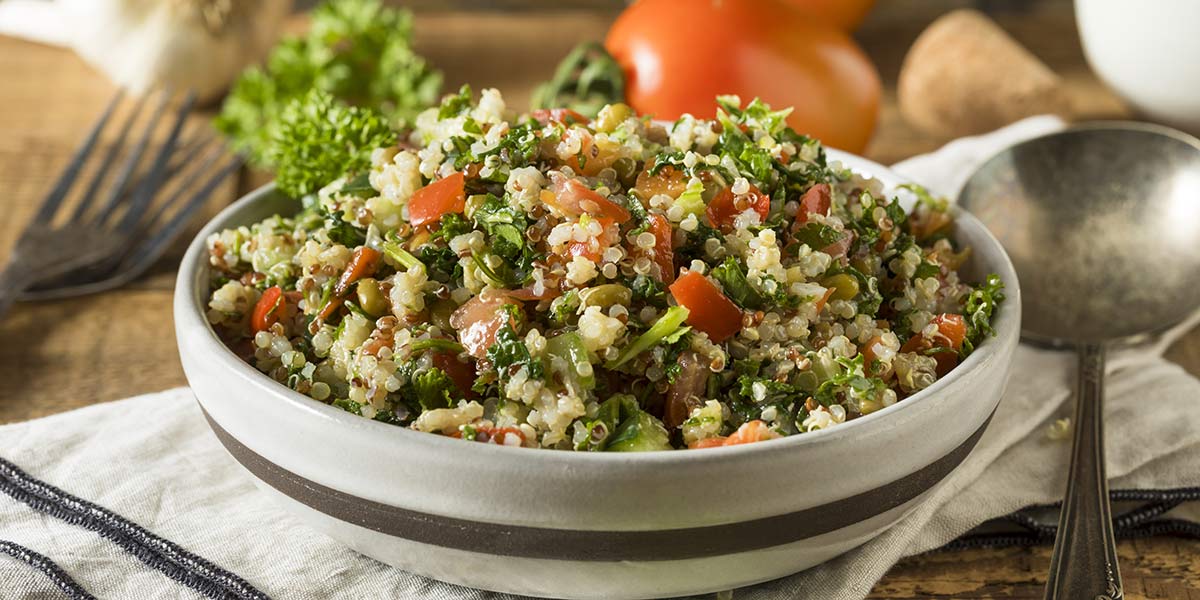 Method
To cook the Quinoa:
1. Simmer the quinoa in 470ml water until all has been absorbed (approx 12 mins). Alternatively, heat up a packet of pre-cooked Quinoa.
To prepare the Tabbouleh:
2. Mix the chopped parsley, mint, cucumber and spring onions in a bowl.
3. Remove the core and seeds from the tomatoes, chop the flesh and add to the cucumber mix.
To combine everything:
4. Mix the quinoa with the chopped veg.
5. Mix the lemon juice, olive oil, salt and pepper together, toss over salad and stir well.
6. Cover and leave for about an hour for the flavours to infuse.
7. Stir well again before serving.